Biography | Artwork | Exhibitions | New Work | School/Teacher Links | News | Contact
The Arts Happen Here
This is one of the special project for the 2013-2014 school year. The students worked with photographer
Trint Thomas and Marena Duffus to take photos of Georges Vanier students in the act of creation.
The grade 7 and 8 students then created the graphic
design images that you see here. These will be made into banners
that will be on the lightposts outside of our school.
The project was funded through the award money that Monique Martin, the visual arts instructor,
was awarded the national prize for the "Shakespeare Said" graphics project that was awarded the
best realized project in 2013 by the Youth Creativity Challenge - Arts Smarts.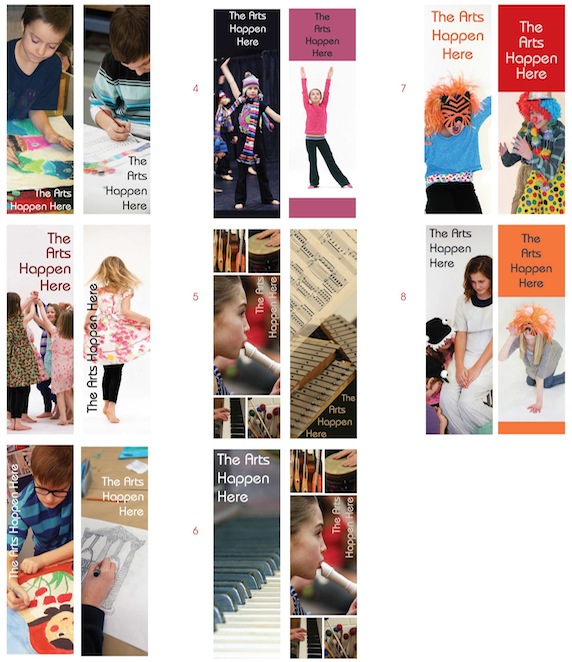 ---